We're a seasoned team of cannabis growers and purveyors. We share a love of the land and a commitment to sustainable ecology on every level. Our unique growing style yields remarkably resinous flowers and some of the best cannabis you'll ever experience. We're delighted to offer this bounty, along with other exceptional products at our shops in Portland and Oregon City.
Farm to Community
We started as cannabis cultivators, passionate about our craft, and intent on achieving consistent, sensational flower through our stewardship of the land. This commitment to attention and quality extends to Gnome Grown dispensaries, where the journey comes full circle in our relationships with our customers.
Our goal is to build a bridge of wellness between farm and community. Gnome Grown's local farm to store model allows our culture, purpose, and care for the land to both thrive and enrich lives through the flower we grow.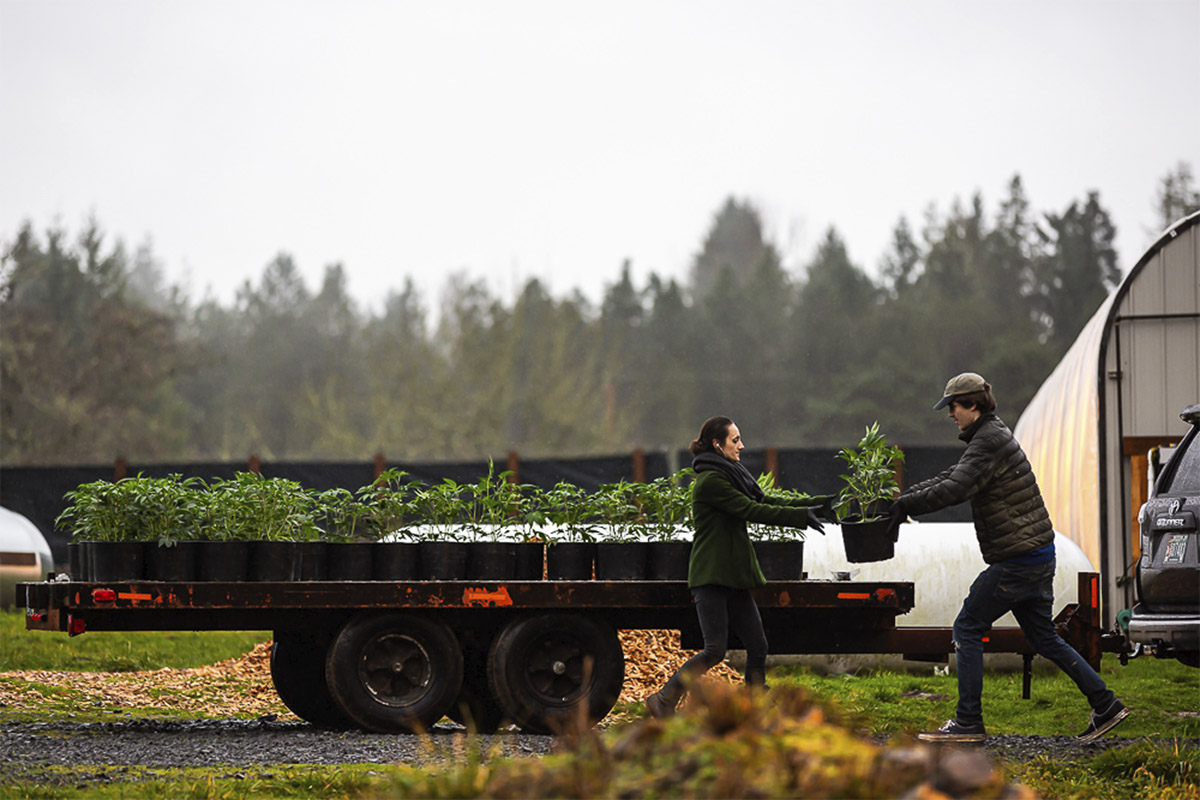 Take Care of the Planet
We hold ourselves to the highest environmental standards utilizing biodynamic principles and closed-loop systems to minimize the carbon footprint of every plant that we grow. We strive to lead by example, working to educate consumers and growers alike about the ecological benefits and superior quality potential of our sustainable grow model.